EASY & SAFE SPLINTER REMOVAL
Ouch! Handle that splinter before it becomes a serious problem. With SplinterAid, there's no need to worry about sanitizing or sterilizing the tool. Our Splinter Remover™ was designed for one-time use and effective results. Keep it at home or on the job site, in the first aid kit or in your purse. Wherever you need a splinter removed, SplinterAid is here to assist. Shop for yours now.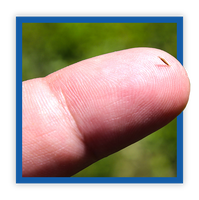 WHAT ARE YOU WAITING FOR?
Our disposable splinter extraction tools eliminate the need to sanitize the instruments and in doing so, minimize your risk of infection. Shop for yours today, and enjoy easier, safer splinter removal.
SHOP NOW